24% of children in Marin have limited or uncertain access to adequate food/nutrition.
FACT: African Americans and Latinos are twice as likely to have limited and uncertain access to adequate and healthy food as compared to their white counterparts.
The Marin County HEAL Collaborative's goal is to advance our shared priority of advancing work that supports community empowerment (control over decision-making processes, self-determination, community leadership, etc.) within the local food system and promotes leadership from low-income Black, Indigenous, and People of Color (BIPOC) communities.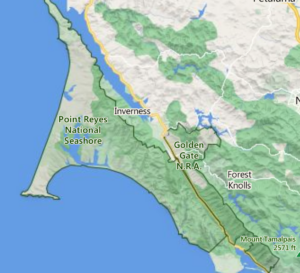 West Marin encompasses Bolinas, Point Reyes Station, Olema, Stinson Beach, Bolinas, Tomales, Dillon Beach, Inverness, and the San Geronimo Valley.
As the season transitions from Winter into Spring, we watch the shift as plants and animals awake from a state of dormancy, to blossom, to movement, to action. Similarly, our work with the Marin County HEAL Collaborative has moved from strategy, into implementation on...