About HEAL
Marin HEAL is a Collective Impact initiative that convenes healthy eating active living stakeholders from many sectors across Marin County.
In January of 2017, Marin HEAL went through a strategic planning process to assess ongoing strategies & activities from previous years, with the intent to narrow our focus for a period of time to improve conditions in a focused way. Through this process the collaborative unanimously agreed to focus on ending hunger in Marin. 20% of our population is at risk for food insecurity, and when broken down by various demographic variables (age, race, income, zip code), it became apparent that certain populations suffered more from food insecurity than others; this became a high priority.
Three priority areas were identified: Improving CalFresh enrollment in Marin, increasing access to food for hungry people when they need it and , and improving systems around the Built Environment. HEAL partners formed a taskforce for each priority area, and each taskforce has identified SMART goals and metrics and work is currently moving forward.
It's a Fact: 9 Million Meals are Needed in Marin
While Marin County is recognized as one of the healthiest places to live in the state, it's not easy for everyone to live a long and healthy life. Paying for food, housing, transportation, and other necessities can be a struggle. As a result, many in our county experience hunger, food insecurity, poor nutrition, and persistent health problems from diet-related diseases.
Addressing food insecurity with a countywide collective impact approach to change policy, systems and environments will improve health outcomes for all.

RACE MATTERS
Some suffer from food insecurity more than others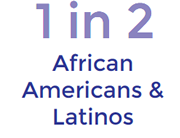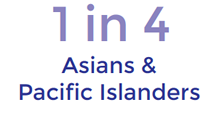 Low-income households in Marin County
Were missing 9 million meals in 2017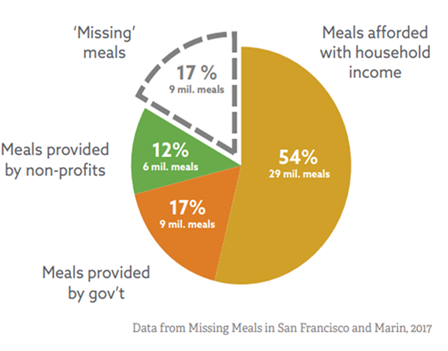 Demographic Breakdown