by Andy Naja-Riese, HEAL Steering Committee Co-Chair
Back in March—which feels like a year ago—Governor Newsom declared farmers markets, food banks, and school foods as essential services, thereby allowing us to inclusively serve more children and families to achieve a healthy diet. While nothing has prepared local agencies for the crisis at hand, I'm amazed by the collective commitment, coordination, and response across Marin County in updating services to achieve socially distant models for feeding others. The compassion shown by staff and volunteers has kept us moving forward. Though we are now physically distant, food allows us to be culturally and emotionally connected to one another. Good food is the foundation for good health.
Covid-19 has raised consciousness of the many ways our global food system is broken. We see first-hand that regional agriculture and food production are critical in our resilient food system. Whether it's Community Supported Agriculture, Farm Stands, Farmers Markets, Organic Meals, Pandemic Gardens, Farm to Food Bank programs, or Gleaning models, local and regional food production have become ever more critical as supply chains continue to be disrupted during this international emergency. Now, more than ever we need solutions that ensure all people have access to critical local foods. Programs like CalFresh, Pandemic E-EBT, and Market Match make healthy foods affordable.
At the Agricultural Institute of Marin, our team has been working around the clock to operate 7 essential farmers markets for more than 183 small farmers, ranchers, fishers, and food purveyors who rely on the farmers markets to make their living. Many of our farmers lost 90-100 % of their accounts with chefs when restaurants were disrupted. We were able to re-purpose these farm-fresh products through our expanded Rollin' Root mobile market operations and our new Bounty Box program to distribute farm boxes for curbside contactless farmers markets.
I envision a future where all communities can experience the benefits of fresh produce that is delicious, nutritious, and good for the earth; where food service staff and farm workers are protected and receive fair compensation, along with supportive housing and social supports. Through the powerful work of the HEAL Collaborative, I believe we will make this happen.
Nutrition & Wellness Program Manager: Ryan Thayer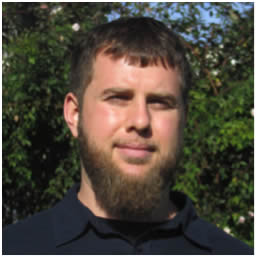 I am excited to join the Community Health & Prevention team as the new Nutrition and Wellness Program Manager. These are important times to look at how we can leverage the resources of public institutions to address systemic inequities and promote sustainable solutions. Generations of policies and practices upheld by racialized power structures have perpetuated disparities related to health, economics, education, land-use practices, and public safety which have disproportionally burdened communities of color, especially in Black communities. A community-based and equitable food system holds tremendous potential for advancing the healing of our relationships with our bodies, one another, and the Earth.
I have spent over a decade working to promote equitable local food systems by cultivating community power to influence decision-making structures and public policy processes. As a lead community organizer for a low-income housing developer, I worked to establish a comprehensive food justice program that included a small urban farm, four rooftop gardens, a fresh produce food-recovery program, food systems leadership academy, and co-founded the Tenderloin Healthy Corner Store Coalition. Through this role, I helped to leverage the voices of the community to direct public resources by serving on the Healthy Retail SF Advisory Board, San Francisco Food Security Task Force, and as one of the first appointed seats for the San Francisco Soda Tax Advisory Committee.
Prior to joining Marin County, I worked for an anti-poverty initiative of the Alameda County Board of Supervisors. I led the Healthy Food Healthy Families Initiative to establish placed-based leadership models that promote community food resiliency and food as medicine programs throughout the county. Outside of work, I am an active board member for the Oakland community-based organization, HOPE Collaborative. I was also fortunate to have the opportunity to obtain a BA in Urban Studies and Planning from San Francisco State University and a MA in Urban Affairs from the University of San Francisco. I am grateful to be able to offer my experience to the Nutrition and Wellness team!
---
Un Sistema de Alimentación Local Resistente
Andy Naja-Riese, HEAL
Covid-19 nos ha hecho concientizar de muchas maneras y podemos ver que nuestro sistema de la comida global está roto. Vemos directamente que la agricultura regional y la producción de alimentos son críticas en nuestro sistema de la comida resistente. Ya se trate de agricultura apoyada por la comunidad, puestos agrícolas, mercados de agricultores, comidas orgánicas, jardines pandémicos, programas de granja a banco de alimentos, o modelos de recolección, la producción de alimentos locales y regionales se ha vuelto cada vez más crítica a medida que las cadenas de suministro continúan siendo interrumpidas durante esta emergencia internacional. Ahora, más que alguna vez necesitamos soluciones que aseguren que toda la gente tenga el acceso a alimentos locales críticos. Los programas como CalFresh, Pandemia electrónica-EBT, y el Mercado equivalente hacen alimentos sanos más económicos.
En el Instituto Agrícola de Marín, nuestro equipo ha estado trabajando las 24 horas del día para operar 7 mercados de agricultores esenciales para más de 183 pequeños agricultores, ganaderos, pescadores y proveedores de alimentos que dependen de los mercados de agricultores para ganarse la vida. Muchos de nuestros agricultores perdieron el 90-100% de sus cuentas con jefes de cocina cuando los restaurantes fueron interrumpidos. Pudimos rehusar estos productos frescos por la granja a través de las operaciones del mercado móvil y nuestro nuevo programa Caja de Recompensa para distribuir cajas de la granja para mercados de agricultores.
Yo pienso un futuro donde todas las comunidades puedan experimentar los beneficios de los productos frescos que son deliciosos, nutritivos y buenos para la tierra; donde el personal de servicio de alimentos y los trabajadores agrícolas están protegidos y reciben una compensación justa, junto con vivienda de apoyo y apoyo social. A través del poderoso trabajo de la colaboración HEAL, creo que haremos que esto suceda.
Nutrition & Wellness Program Manager: Ryan Thayer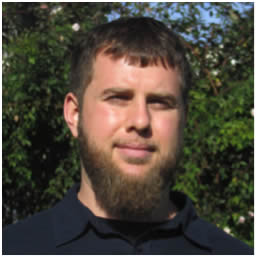 Estoy emocionado de unirme al equipo de Salud y Prevención de la Comunidad como el nuevo Gerente del Programa de Nutrición y Bienestar. Estos son momentos importantes para analizar cómo podemos aprovechar los recursos de las instituciones públicas para abordar las desigualdades sistémicas y promover soluciones sostenibles. Generaciones de políticas y prácticas defendidas por las estructuras de poder raciales que han perpetuado disparidades relacionadas con la salud, economía, educación, prácticas de uso de la tierra y seguridad pública que han sobrecargado desproporcionalmente a las comunidades de color, especialmente en las comunidades de raza negra. Un sistema alimentario equitativo y basado en la comunidad tiene un enorme potencial para avanzar en la curación de nuestras relaciones con nuestros cuerpos, unos con otros, y la Tierra. He pasado más de una década trabajando para promover sistemas alimentarios locales equitativos mediante el cultivo del poder de la comunidad para influir en las estructuras de toma de decisiones y los procesos de políticas públicas. Como organizador principal de la comunidad para un desarrollador de viviendas de bajos ingresos, trabajé para establecer un programa integral de justicia alimentaria que incluye a una pequeña granja urbana, cuatro jardines en la azotea, un programa de recuperación de la comida de productos fresco, academia de mando de sistemas de la comida, y cofundado el Lomo Coalición de la Tienda de la esquina Sana. A través de este papel, ayudé a reforzar las voces de la comunidad para dirigir recursos públicos sirviendo en el Consejo consultivo de SF Detallista Sano, Grupo de trabajo de seguridad alimentaria de San Francisco, y como uno de los primeros asientos designados para el Comité asesor del Impuesto de Soda de San Francisco Comité Asesor Fiscal.
Antes de unirme al Condado de Marín, trabajé para una iniciativa contra la pobreza en la Junta de Supervisores del Condado de Alameda. Conduje la Iniciativa familias saludables de alimentos saludables para establecer un liderazgo basado en el lugar.
Modelos que promueven la resiliencia de los alimentos y los alimentos de la comunidad como programas de medicina en todo el condado. Fuera del trabajo, soy un miembro activo de la junta directiva de la organización comunitaria de Oakland, HOPE Colaborativa. También tuve la suerte de tener la oportunidad de obtener una licenciatura en Estudios urbanos y Planificación de la Universidad Estatal de San Francisco y una maestría en Asuntos urbanos de la Universidad de San Francisco. ¡Estoy agradecido de poder ofrecer mi experiencia al equipo de Nutrición y Bienestar!