Healthy Food and Beverage Standards Update
More than one in five Marin County household's are food insecure or struggling to avoid hunger. Food pantries play a critical role in securing food for many of these households. This has a large impact on the kinds of food available and consumed by our most vulnerable populations.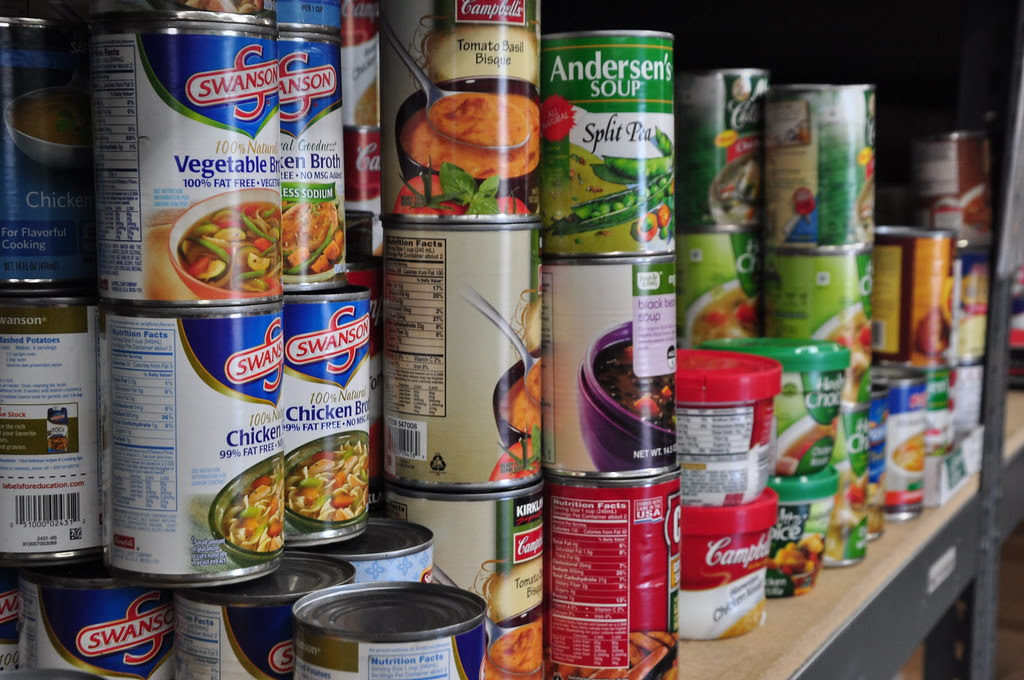 The Food Now Task force has developed, and adopted, food and beverage standards that will help food pantries support the health and well-being of their clients. We will be hosting community workshops in January 2020 to: discuss strategies and tools organizations can take towards ensuring food security; improve nutrition and; increase knowledge among clients in support of a healthy lifestyle. Download a copy of the Food and Beverage guidelines (PDF)
Smart Box Pilot Improves Cardiovascular Health
Earlier in 2019, Ceres Community Project piloted an innovative Smart Box program aimed at reducing the risk of a heart attack or stroke, among community members with high/very high blood pressure and/or diabetes by improving overall cooking and eating habits.
Smart Box participants and family members attended a weekly 90-minute nutrition education class held at a local elementary School. Child care was provided, and the class was presented primarily in Spanish with simultaneous translation for English speakers. The class included nutrition information, a cooking demonstration and discussion about how to prepare the weekly recipes, a review of material from the last week, and an opportunity for participants to share their successes and challenges. Over the twelve week program, participants reported: improved confidence in cooking skills, increased attitudes about healthy eating, and improved healthy eating behaviors. For more information about the pilot project, contact Cathryn Couch, CEO at Ceres, at cathryn@ceresproject.org.
Rollin' Root Mobile Market Expands to West Marin
The Rollin' Root now stops in Point Reyes Station and San Geronimo Valley every Monday. Local residents, including older adults, can now pick up seasonal fruits and vegetables sourced from the farmers' market from 12:30-1:30pm at Walnut Place, 600 A Street, Point Reyes Station and from 2:30-3:30pm at San Geronimo Valley Community Center, 6350 Sir Francis Drake Blvd, San Geronimo. Plans are in the works to stop in Tomales, too. For more information, check out the Rollin' Root schedule.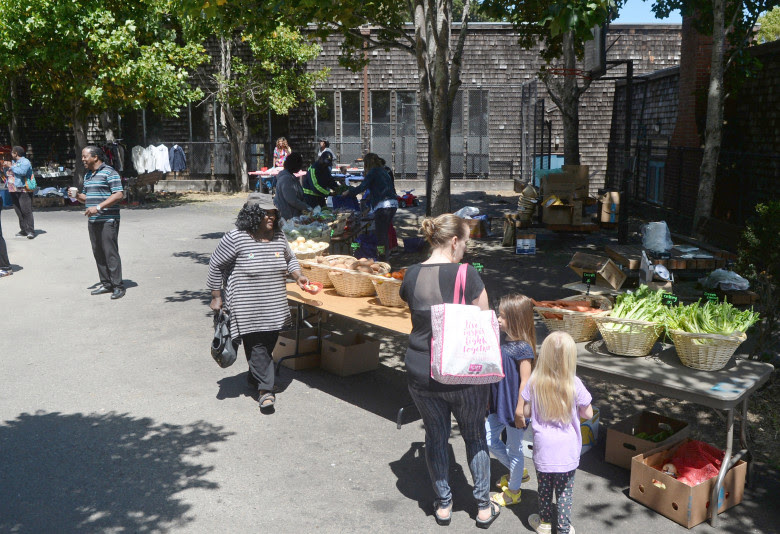 Senior Market Day opens at the Marin City Senior Center
In July, the Marin City Community Services District's Senior Task force partnered with Covia to launch a new Farmer's Market and Flea market. The combination Market is open to all, offers produce at discount prices, and provides space for local vendors to participate in the flea market. The Market takes place on Tuesdays in front of the Marin City Senior Center. Senior Farmer Market hours are from 1:30-2:30 PM, and the Flea Market runs from 2:30-4:30 PM. For more information about the Market, contact Sharon Turner, Interim General Manager, at mcnet103@sbcglobal.net
As part of its commitment to support positive aging, Covia sponsors over 20 senior produce markets around the Bay Area that sell produce at or below cost. Each Market Day takes place in an easily accessible neighborhood setting. The markets also have a mission within a mission—they donate leftover perishables to local nonprofits to share the wealth (and health) with others in need. CalFresh/EBT is accepted. For more information about Covia's programs, contact Paula Freeman at pfreeman@covia.org